» Discover : Masaya, Nicaragua
Discover : Masaya, Nicaragua
Masaya Nicaragua
Masaya, the source of a reputable know-how: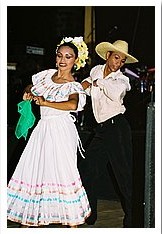 When the Spanish arrived in Nicaragua, we estimated at 3 million the number of Indians .This population rapidly decreased to a few hundred thousand. Mostly, under the various effects of the conquest. The population came back and exceeded its original level of 3 million, only until the mid-twentieth century.
Around Granada, the capital, many villages were installed as Masaya, labor reserves and craftsmen with their precious knowledge.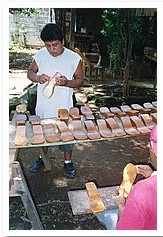 These villages composed of artisans, gardeners and growers, mesticized populations  have been able to adopt imported knowledge. While always retaining the same ancient techniques and traditions. These, they have become true local folk arts whose fame has crossed the borders of the country (sculptures of San Juan de Limay, primitive art Solentiname Pottery San Juan de Oriente, horticulture Catarina, etc.) or even small industries (such as hammocks, shoes, furniture and tin smelters who are in the city).
We consider Masaya as the capital of folklore and handicrafts of the country, not in vain.
Would you like to know more about this jewel of culture ? Contact us and take a look at our various programs