» Tours in Nicaragua
Tours in Nicaragua
Tours in Nicaragua
Sort by:
Families with Children under 12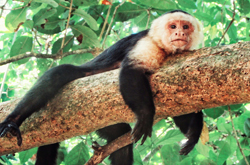 – Relax in sauna and thermal waters in the middle of jungle – Horse ride between geysers & volcanic mud pots – Discover sea turtles reproduction in their environment – Zip-line above Concepción volcano – Swim into Apoyo crater lagoon clear waters
Trekking & Volcanoes
(Advanced)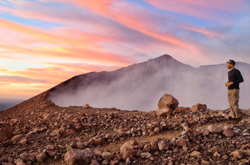 -Intensive 4-day trek -Climbing stunning volcanoes (lava, gases emanations and cloud forest) -Discovering Nicaragua through its colonial cities -Tasting local gastronomy -Sports and Outdoors
Cultural Adventure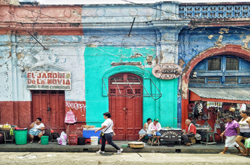 – Exciting climb to Cerro Negro volcano with amazing scenic sunset from top – Visits to rustic small workshops – Discover a tiny mining town between the mountains / 19th century techniques – Delightful trip through Rio San Juan and the peerless Ometepe Island – Pleasant visit to Granada, historical and well conserved colonial city.
Eco-Agro-Tourism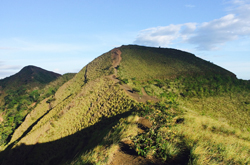 – Lush Mountain exploration – Organic coffee farms – Community visits – Agri-tourism activities – Ecological and social initiatives
Horseback Expedition
(Advanced)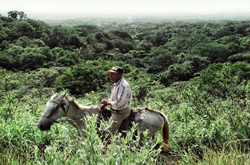 – Horseback riding through different ecosystems – Traditional ranch activities – Bathe in lake and sea shores – Stunning Ometepe Island, volcanoes and petroghlyphs – Granada Colonial city
Cultural Adventure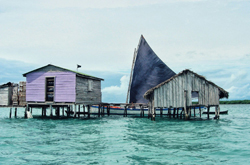 – Discover Rama ethnic tribe's life – "Blue Energy" sustainable project in Bluefields – Meet women's co-operative of Mombacho volcano – Observe sea turtles nesting or hatching on "La Flor" ocean Pacific turtle beach – Participate to eco-protection by cleaning protected Ostional beaches
Multiactivity
(Medium)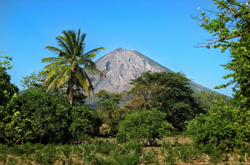 – Thrilling descent on black lava in Cerro Negro volcano.
– Observe turtles nesting on the beach at sunset.
– Bike and Kayak tour into jungle and a water labyrinth of Granada Islets.
– Discover the stunning Ometepe Island composed of two volcanoes.
– Participate to sustainable development and responsible tourism.

0% off!
Cycling
(Advanced)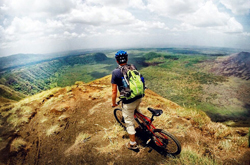 – Multiples landscapes and ecosystems: lakes, volcanoes, oceanic beaches, colonial cities and towns. – Cycling ascents to enjoy a breath-taking view of Masaya Volcano. – Crossing "The white towns" and a crater´s lagoon. – Explore ancient colonial city of Granada and Asese peninsula with its countless islands. – Stroll along the wildlife refuge Chacocente