Our Philosophy
Adventures and Explorations in Nicaragua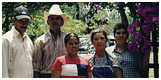 1. Friendly and authentic encounters: to create them, we choose proximity at several levels; homestays, small, comfortable hotel-like structures, in harmony with people and nature, sharing of daily and cultural activities…. Provide our customers with opportunities for unforgettable encounters with their hosts and the population.
2. Nature: we visit and go through all the possible ecosystems by taking a few special days for observing rare and incredible biodiversity in this region of the globe.
3. A principle: experiment. You try, you taste it, you participate and you do it yourself! Some "practicals" are organized frequently.
4. The maximum number of diverse modes of transport, in the tradition of local transport: boat, minibus, light aircraft, boat, canoe, cart pulled by oxen, traditional sailboat or rowing boat, hiking or horseback riding for those who wish.
5. Trekking: to combine the quiet observation of nature and the encounters of the hiking path.
6. clear accompaniment throughout the trip: so you can enjoy the country in the best way. Our guides, translators, specialists in specific places and topics, lead the group
7. Groups of a limited size: 4 – 9 people in general.
A commitment to local development
1. 100% of the cost of the trip will be spent in an eco-friendly way and re-invested in the country.
2. Your hosts are our full partners. Together, we develop projects, set the goals, and prepare your visit.
3. We strongly support micro-finance projects in the host's home. For these, people could welcome you into their homes, and small investments are regularly required.
4. Love and respect for the environment are the order of the day throughout the trip.
A commitment to responsible tourism with animals
1. We recognize the principle established by the EU Treaty of Amsterdam in 1997 when the European Union recognized animals as beings capable of feeling and suffering.
2. As tour operators of responsible animal tourism, we will do our utmost to prevent abuse and mistreatment of animals in each of the activities that we offer.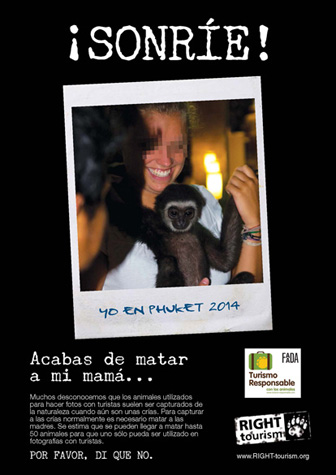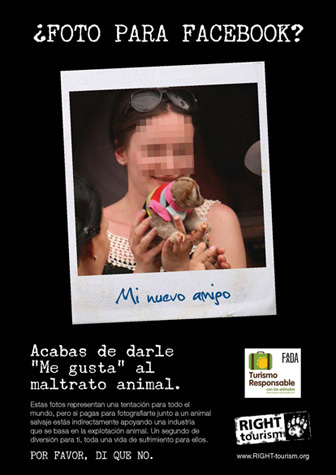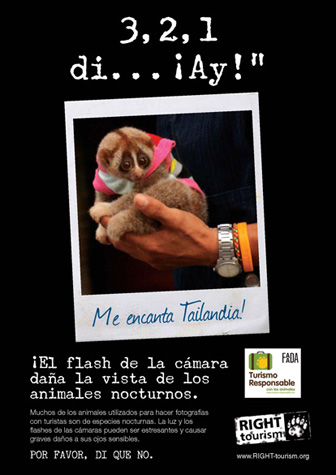 DETOUR participates nationally in the promotion and construction of an image of sustainability for the destination country Nicaragua.
  Sustainability
Since 2001, when we created DETOUR, Viajes y Cultura we felt the need to have a positive and growing impact on local development in Nicaragua's rural areas, using community-based responsible/ sustainable rural as a springboard.
For this reason, our trips are designed so that the "tourist" becomes a "participant", who can get involved in the community and interact whilst learning, with artisans, fishermen, farmers, cowboys, etc. We seek to engage people in social responsibility and vis-à-vis the natural environment as much as possible, those people who welcome us with open arms and offer us a glimpse into their daily lives. When we make our way through the most impressive natural sites, we take care that our passage doesn't do anything damaging to the different ecosystems.

Following our commitment to responsible tourism in 2011, DETOUR Travel and Culture has been certified by the international NGO Rainforest Alliance (which is a thriving organisation, conserving biodiversity and ensuring sustainable livelihoods for local people and "accredited" actors who are engaged in this field).
Also with other Tour Operators we are part of the "Tour Operators Promoting Sustainability" TOPS, joint venture to conserve threatened destinations and provide sustainable livelihoods for local communities in which they work, and simultaneously improve performance.
*"Making a Difference": Each month, the editors of sustainabletrip.org carefully select a tourism company that has made a remarkable effort to conserve natural resources and improve the livelihoods of various local communities. Mention is given to DETOUR in May 2013.
ETHICS CODE SUSTAINABLE
– Respect the environment: In each natural area, particularly in protected areas, we consider the ethical principle of respect for silence as we observe and listen to nature, to be paramount: in natural areas (protected or not) we must avoid noise, artificial odours, strong artificial light such as flashes in the face of animals, or other abusive human demonstrations. Before bathing in natural water sources, we recommend avoiding sunscreens and other creams … In natural environments as much as possible we avoid motorized transport and encourage "green" transport (bicycle, horse, kayak …)
– We fight against the unnecessary consumption of water and energy during your stay and encourage good recycling practice in hotels:
– We ask our users to look at their own consumption and to prevent waste, and to participate in the sorting and recycling of waste.
– We ask hotel managers to establish best practice in terms of responsible and sustainable tourism and that they be advised and certified as responsible by an independent agency such as the Rainforest Alliance.
– Our guide lists, monitors and assesses the impact of this advice and we reward hotels by providing them with more groups.
– We designate somebody in the team to be in charge of responsible tourism and solidarity in order to support various employees and contractors partners.
– We limit the environmental impact of our trips:
– We try to avoid moves, where possible during the development of our tours.
– We prefer the slow but sure alternative public transport; boat, sailing, etc.
– We control the registration of carbon dioxide emissions in the local private transport.
– We avoid boats with 2-stroke engine and strongly encourage skippers to switch to 4-stroke engines.
– Attitude Social and culturally responsible: DETOUR proposes a mission to raise awareness among tourists about how their presence may become responsible through their behaviour:
– By building self-esteem and local cultural identity through appreciation of events exploring cultural identities.
– Respect, restraint and discretion when taking pictures (it's best to ask.)
– Do not offer anything directly to children, do not replace parents, or even Santa Claus … Do not pay for drugs if it is not the local medical community.
– Economic Collaboration, volunteering and sponsorship to strengthen the most effective and direct local charity networks, but also with the involvement of parents and educators.
– No Smoking: No smoking in enclosed spaces (particularly offices, hotel rooms, transportation among others …) or in protected areas.
– Consumption of illegal drugs is prohibited. Avoid alcoholic beverages. The guide may need to restrict or limit alcohol clients and the legal drug consumption when this can generate a nuisance for other group members or others present consumption.
– Against human trafficking and sexual exploitation: We are against the sexual exploitation of minors. The guide should report any intention or illegal act in this direction them immediately to the police and to DETOUR.
– Do not allow the traffic of archaeological or forest species (animals and plants): the guide is obliged on the one hand to inform and convince tourists and other visitors to denounce those who voluntarily break legal and / or ethical principles.
– Respect and solidarity: Respect and solidarity for people, regardless of gender, ethnicity, sexual orientation, political or religious beliefs.
DETOUR staff (mainly freelance guides) will promote tolerant attitudes among the travellers themselves and between local populations and travellers.
Disrespect is not allowed (or between clients), nor is discrimination or any other form of unfair exclusions.
– Punctuality: punctuality and schedule adherence in those travelling in the group during excursions. Do not make others wait.
– Humanist Spirit and solidarity in the heart of the group whilst travelling.
  Mission, Vision and Values
Mission
DETOUR Viajes y Cultura is an inboud tour operator offering touristic sustainable services in Central America.  Promoting the local development, training and encouraging new rural initiatives, and protecting the natural and cultural heritage to achieve a sustainable development for the benefit of future generations, through the promotion of adventure and community based tourism in 6 different sustainable ways:  1. Cultural Adventures and Solidarity Encounters, 2. Agroecology and Nature, 3. Trekking, Hiking and Living Culture, 4. Horseback Expeditions, 5. Multi-activities and 6. Cycle Tourism.
Vision
In 2025, DETOUR Viajes y Cultura will be a leader company in the French and English speaking markets (Canada, USA, England). The company will be heading the development of adventure tourism and some community base tourism networks in Nicaragua, actively participating in the promotion of the country as an international sustainable destination.
Values
Service Quality
Professionalism
Responsibility
Creativity and Innovation
Spirity of Service
Respect for the environment and local culture
Reciprocity between the stakeholders
  About Nicaragua
Central America's Safest Country
In its 2013-2014 report on regional human development related to the topic of security, The United Nations Programme for Development (UNDP) says that Nicaragua is the safest country in Central America! And the second in Latin America!
Therefore Nicaragua appears to be the safest country in Central America, based on reports from the National Police Authorities' Commission, regarding the numbers of homicides and victims of assault. Better still, Nicaragua is one of the three countries which have the best records of safety throughout Latin America (which in total comprises 18 countries), just behind Chile and in front of Paraguay.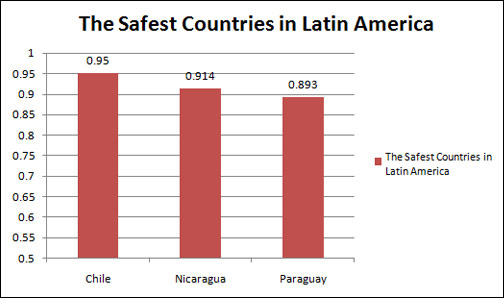 Population
Nicaragua is the largest country in Central America, although it is the least populous, with about 5,359,759 inhabitants. The majority of the population is concentrated in the vicinity of Managua, the capital, in the lowlands of the Caribbean coast or the "Mosquito Coast." The approximate population density is 41.1 inhabitants per km².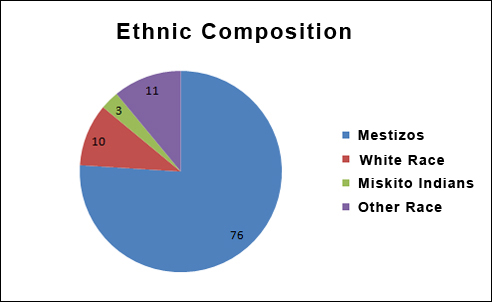 The Weather
The weather in Nicaragua has special characteristics in three clearly defined areas:
Around the lakes and the Pacific, the climate is dry with low rainfall and with temperatures ranging between 27 °C and 32 °C during the green season, from May 15th to October 30th. And during the dry-cold season from November to January and the dry-warm season, from February to April and part of May, the days get longer and the temperature increases slightly from 22-32°C to 28-38 °C.
Towards the centre of the country, the altitude of its mountain peaks provides a cool climate, sunnier on the part facing the Pacific and wetter on the Atlantic side of the mountain range, forming two sub-climatic regions.
From the central plains to the Caribbean coast, there's a tropical rainforest climate, enjoying warm temperatures and frequent rainfall.
The Culture
Nicaraguan culture is the result of a mix of Spanish and African indigenous culture (Chorotega and Nahuatl). Our history is intrinsically linked to that of the indigenous peoples and that of the white Europeans, particularly the Spanish, and with them the history of the Conquest (begun by the Spanish), colonization, and independence. However, our cultural traditions have still been preserved, amongst others: dance, based on a variety of musical rhythms; our colonial cities; our food… all of which make Nicaragua a wonderful country.
Nicaraguan Folklore is an intangible cultural heritage of our villages. It originates from the union of both indigenous and Spanish elements.
For example the traditional Pacific dances such as "the Gigantona", "Enano Cabezon" and "Toro Huaco" are colourful and rhythmic, relate specifically to the city of León, and at the same time express ideas relating to the Spanish crown.
On the Nicaraguan Caribbean coast, the dance-based festival of the "Palo de Mayo" (which has its origins in an English festival – May Day) actually celebrates fertility, and the heralding of rain and new crops, with dancing around a tree in honour of the goddess Mayaya. This dance has evolved today into the expression of games of seduction and the preludes of love in a street dance full of joy and colour.
Gastronomy
Nicaraguan cuisine, with its roots in indigenous, Spanish and African culture, is the result of a rich cross-breeding and consists of a range of flavours, colours and ingredients. Corn, cooked in all its forms, is the best basic grain! Corn dishes are accompanied by their seasonal drinks, some of the most varied and ingenious: such as the traditional "chicha", but also the famous "atoles", "pozoles" etc. The most representative is the "pinolillo" drink; a mixture of cocoa, corn, cinnamon and cloves … delicious!
Amongst the most typical dishes, do not forget to try "Granada Vigoron" (cassava-based), "Masaya Baho", "Nagarote Quesillo" (a sort of tortilla stuffed with cheese and other ingredients), "Masatepe Mondongo soup" (tripe soup), "Chontales Cheese", "Rondon from the Caribbean Coast" (based on fish and coconut milk) and drinks such as cocoa, "Chicha ", "the Tiste" and of course a cup of organic (and Fair trade) coffee in any part of the country!
Others
Language: The official language is Spanish. On the Caribbean coast, we speak English, but also Miskito and other native languages. In most tourist destinations, everyone understands English.
Dialling Code: First you must dial (505) followed by the 8-digit phone number.
Time: This is the same as that of the central United States (GMT -6h) and there is no time change between summer and winter.
Currency: The local currency is the Córdoba.
Taxes: The only tax that you pay when purchasing goods or products is VAT (value added tax), which is 15%.
Tipping: If customers are satisfied with service, they should voluntarily leave 10% of the total amount of the bill in restaurants, cafés…
The Exchange Rate: $ 1 USD equals 28 Córdobas while € 1 equals 33 Córdobas.